Voting For the Rights of All
For this event, we teamed up with VisMedNet Association – the driving force behind the Pros4Democracy project, an Erasmus+ youth initiative which crafts innovative tools for young educators to boost engagement in democracy. Dr Mario Sammut, our head, and PR Officer Elaine Cordina introduced the discussion. Michael Gatt, the EU Careers Student Ambassador, provided exceptional guidance throughout, and the video recordings featuring President Roberta Metsola, MEP Cyrus Engerer and Antoine Gambin contributed significantly to its success.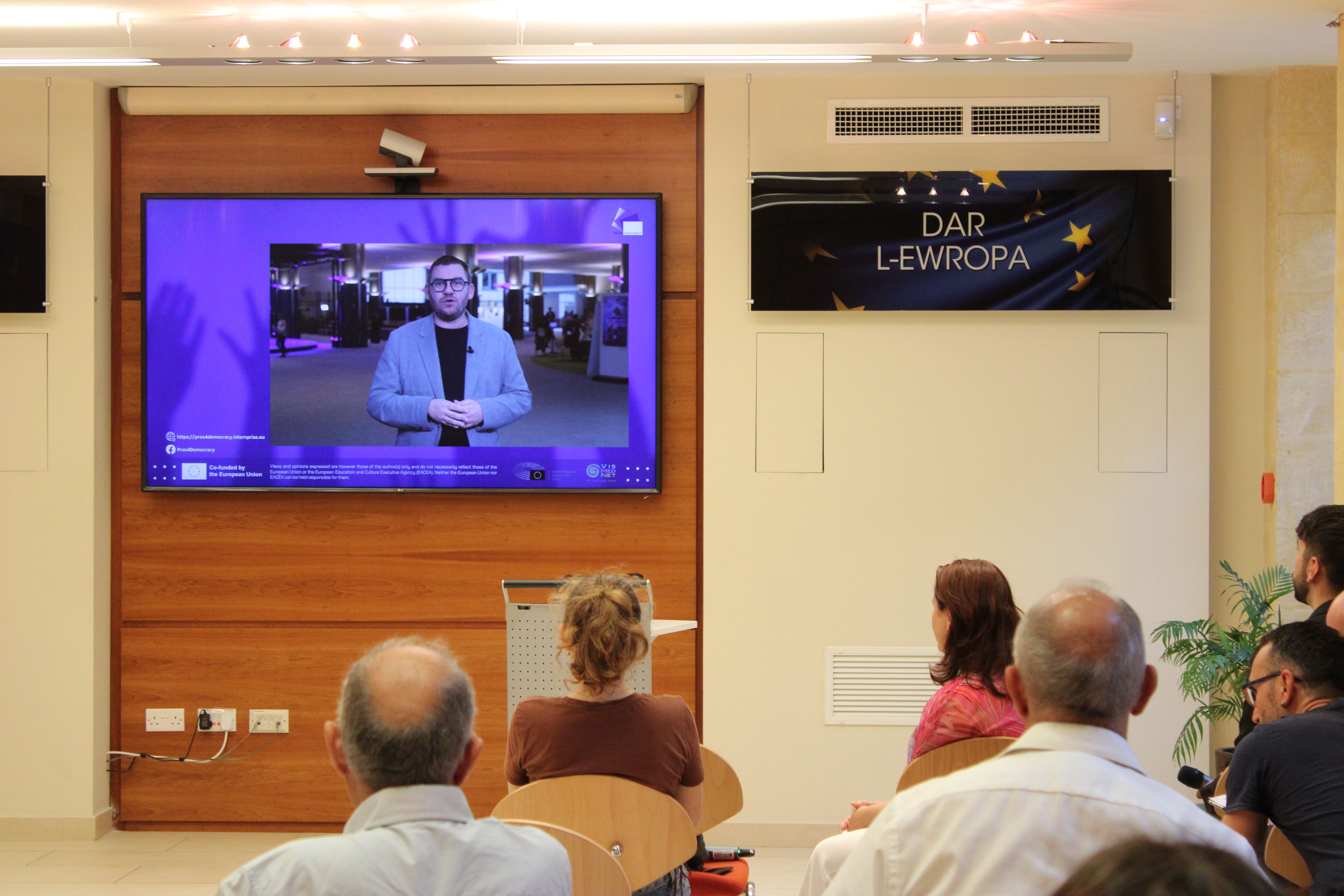 The objective was to initiate a dialogue on empowering younger generations to shape a brighter democratic future for both Malta and Europe. This conversation encompassed several critical themes, exploring thought-provoking questions such as:
Can gender balance mechanisms enhance women's involvement in politics?
Are we ready to vote for the common good?
Does media literacy matter when political parties have their own channels with divergent views?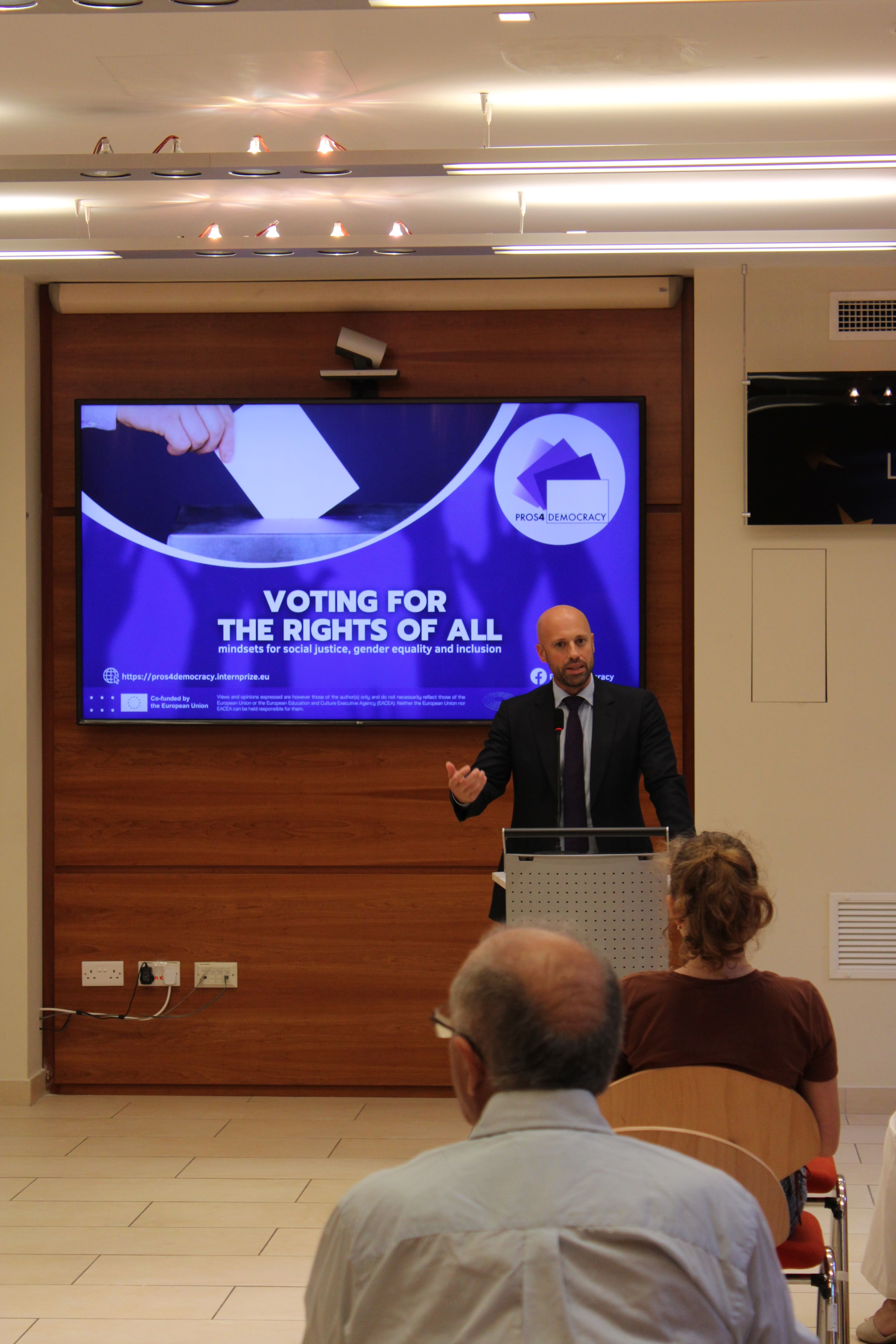 As Dr Sammut said, "With three females currently leading the EU institutions of the Parliament, the Commission, and the European Central Bank, women have come a long way." However, the journey to equality is far from over. It's imperative that we continue these conversations and take concrete actions to ensure that progress continues. We thank all the participants for their active contributions to the discussion. Their engagement with these important questions made the event a memorable one!