Advocating for and Strengthening Our Together.eu Community at Fresher's Week at the University of Malta
We spent an entire week on campus at the University of Malta, meeting first-year and other university students and encouraging them to get involved with our community.
This year, we participated in Freshers' Week at the University of Malta. Advocating the work of the European Parliament, our stand served as a hub for meaningful conversations and initiatives, emphasising democratic values and civic engagement. In particular, we drew attention to together.eu, a dynamic platform uniting individuals across Europe who share a common belief in the power of democracy.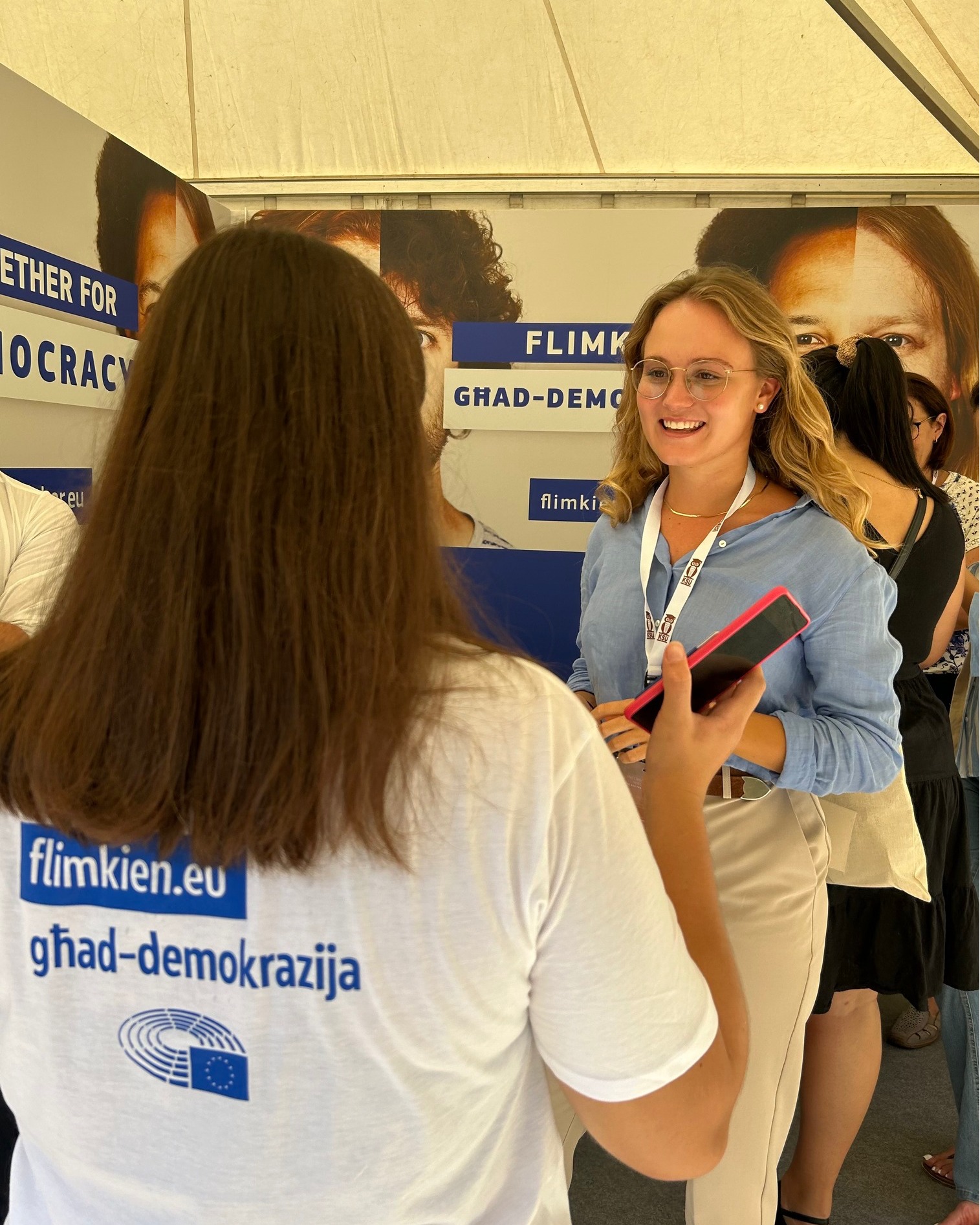 The platform encourages collaboration, knowledge-sharing and skill-building. Our goal was to foster active engagement within the student community, placing a significant emphasis on the upcoming 2024 European elections and urging them to recognise their influential role in shaping the path of European democracy.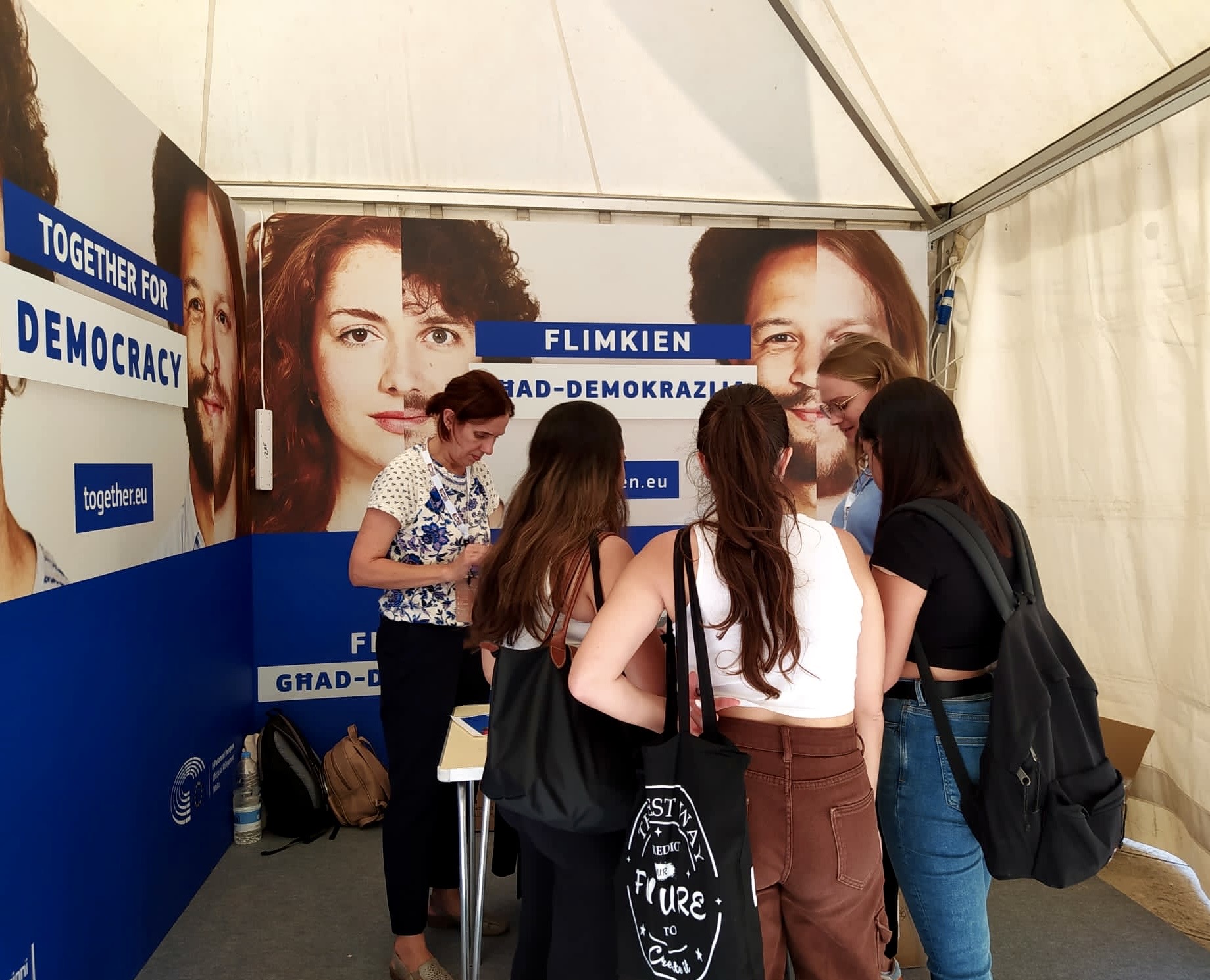 However, our engagement went beyond dialogue as students received tangible reminders of the EP's mission and together.eu. T-shirts, eco-friendly tote bags, water bottles, and notebooks serve as practical items and symbols of the importance of active participation in shaping the future of democracy.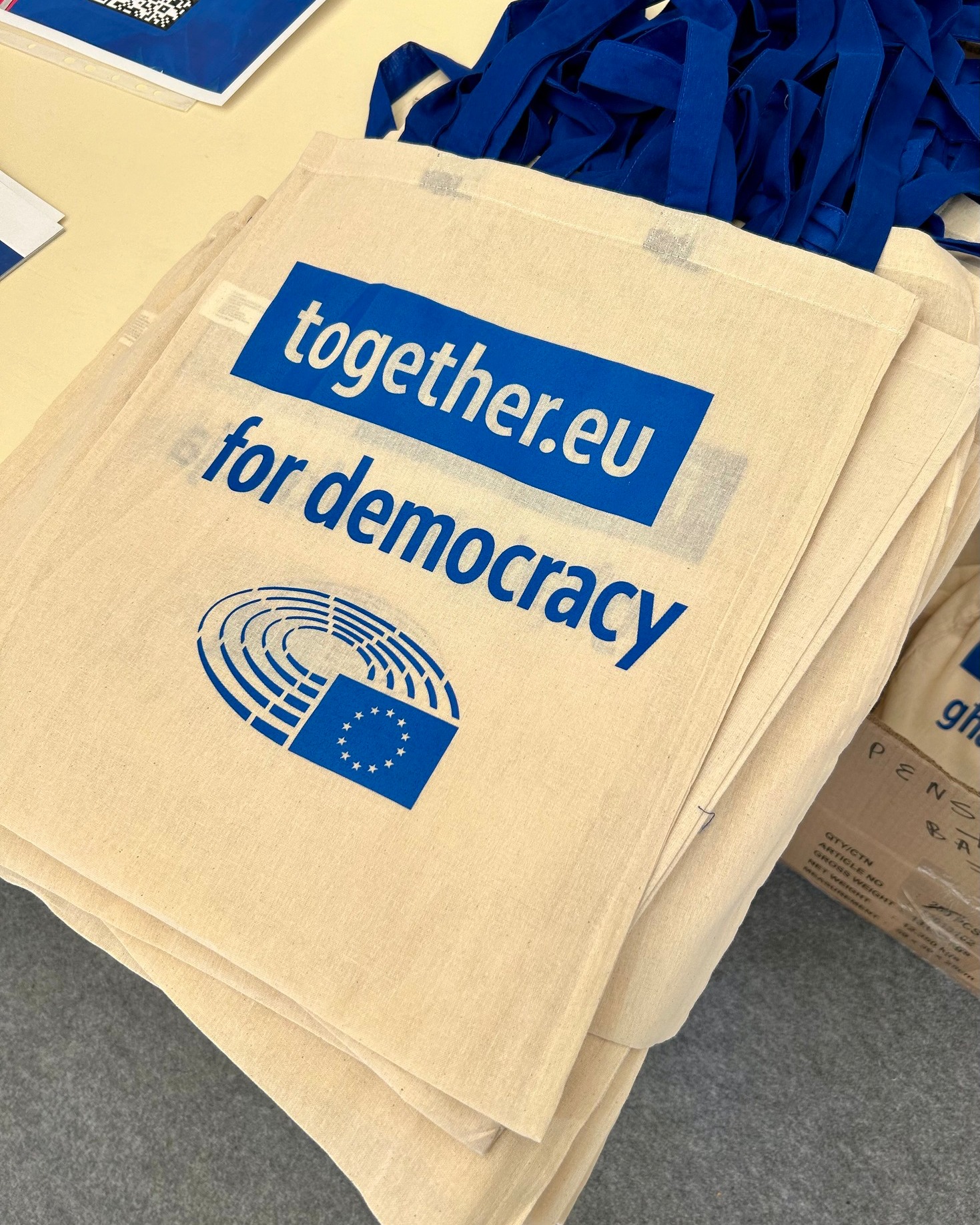 Complementing our stand activities, students had the unique opportunity to explore careers in the EU at the "Introduction to Careers in the EU" event. Dr Sammut, our esteemed Head of Office, shared his professional journey culminating in the leadership of the Liaison Office in Valletta, providing valuable insights into the diverse and rewarding possibilities within the EP. Students were encouraged to actively engage by asking questions and seeking further understanding about potential career paths in the EU.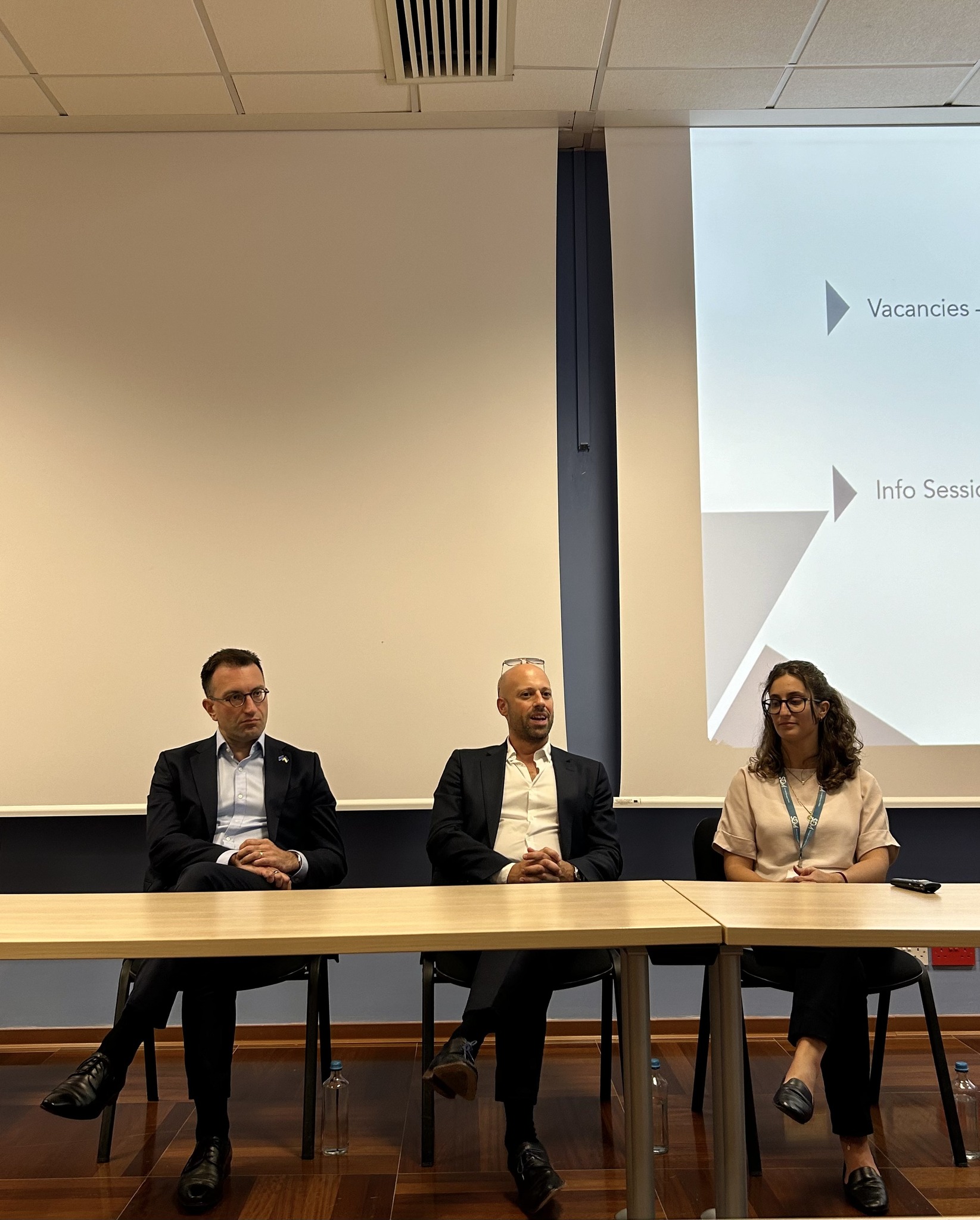 We concluded the week on a successful note and even had a visit from MEP David Casa to our stand on the last day. After an enriching 5 days at the University of Malta's Freshers' Week, our office remains committed to fostering democratic values, empowering the student community, and bridging the gap between the EP's work in Strasbourg and Brussels, and the citizens of Malta.